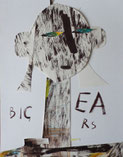 The Cannonball Lady
»BIG EARS«
TEATRIO, italy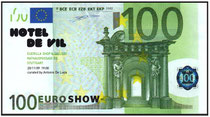 100 € SHOW

An international exhibition consisting of illustrators from Canada,
Germany, England, France, Israel, Italy, USA, Korea, Holland,
Spain, and Japan will open at the Hotel de Vil gallery, Stuttgart,
November 20th 2009, at 19:00. The show will run through December 20th.

In association with Hotel de Vil, the 100 € SHOW has been curated
by Antonio De Luca, a Creative Director from Canada. For the first time,
such a large number of renown international illustrators are exhibited
together within Germany.

Among the illustrators represented are Monika Aichele, Joshua Cochran,
Gemma Correll, Sarajo Frieden, Thomas Fuchs, Tom Gauld, Martin Haake,
Olaf Hajek, Jason Logan, Mark Allen Miller, Thilo Rothacker,
Graham Roumieu, Erik Mark Sandberg, and Holly Wales.

Their award-winning works have been recognized by The Society of
Publication Design, American Illustration, The Advertising & Design
Club of Canada, The Society of Illustrators, and the Art Directors
Club of New York and Art Directors Club of Germany, among others.

Every illustration on display is sold from 100 € upward. The buyer can
take his or her drawing right off the wall. The empty space the drawing
leaves behind will indicate the artist's full name and country of origin.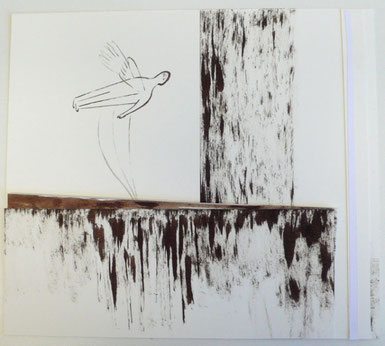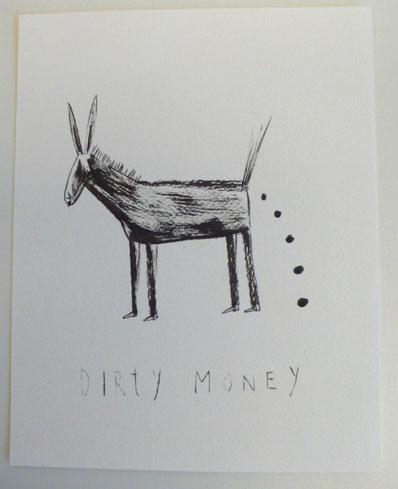 AMBASSADORS BIENNALE EXHIBITION IN WROCLAW
at Edith Stein House ul. Nowowiejskiego 38
until 30.09.2009
         ILLUSTRATORS 51, at the SOCIETY OF ILLUSTRATORS, NEW YORK
         JAN 7 - JAN 24, 2009  SEQUENTIAL SHOW